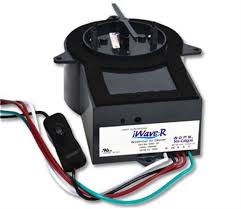 IWAVE-R IAQ Ion Generator + Installation
$59500

$595.00

Tax included
---
---
Price Includes: Device, Parts, Labor, Setup & Integration, Warranty, Taxes
Total All-inclusive Price: $595
PRODUCT SPECIFICATIONS
IWAVE-R IAQ Ion Generator
iWave technology provides a superior approach to treating odor, mold, and pathogens in the coil and in the living space! 
iWave Addresses These Indoor Air Quality Issues:
Kills mold, bacteria, and viruses in breathing zones!
Reduces allergens in breathing zones! 
Reduces pet odors, cooking odors, and other VOCs!
Reduces particles/smoke in living space!
Reduces static electricity in living space! 
How does iWave Address Particulate?

The positive and negative ions attach to allergens like pollen and other particles like
dust and dander, causing them to band together until they're large enough to fall out of the air or to be circulated and caught by your ventilation system's air filter.

iWave technology provides a significant reduction in harmful airborne particulate, a
feature UV technology does not offer!
PROFESSIONAL INSTALLATION  

Our technicians will install and program your new iWAVE-R IAQ Ion Generator and put the full potential of this device to work for you. As an Illinois-licensed, bonded, and insured installer, you can rely on Nextech to get the job done efficiently and affordably.
 Nextech Energy Systems - Connected Home, made easy.™